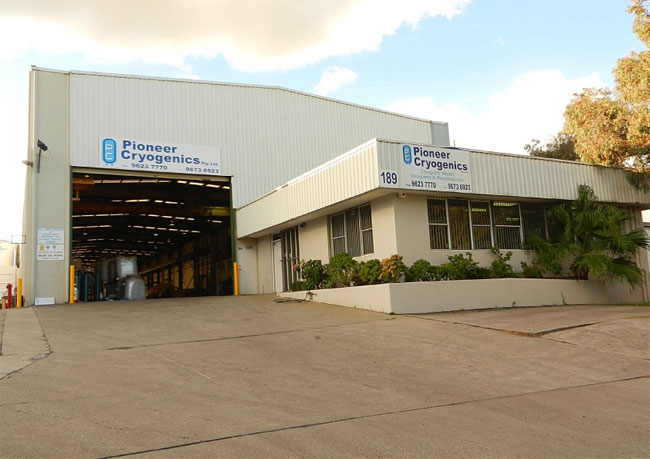 Pioneer Cryogenics is a highly experienced, 100% Australian owned, manufacturer of quality cryogenic storage and transport solutions.
Comprising qualified professional engineers and highly experienced cryogenic and pressure vessel fabricators, Pioneer Cryogenics offers everything required to support your cryogenic transport and storage needs, from design and fabrication of new equipment, to repairs, modifications, refurbishment, and field services.
We have expertise in all facets of pressure vessel design and fabrication, specialising in cryogenic applications for products including Oxygen, Nitrogen, Argon, Carbon Dioxide, LNG (Liquefied Natural Gas), and Ethylene.
We also have capabilities in non-cryogenic applications such as compressed gas tube trailers for hydrogen and helium, LPG (Liquefied Petroleum Gas) containers and vessels, and general pressure vessel fabrication.
We primarily service the market throughout the South Pacific region, would be happy to discuss our capabilities to supply to any region globally.
Pioneer Cryogenics can offer standard products, or build custom engineered solutions to meet your specifications. From minor repairs to major installations, Pioneer Cryogenics can provide the right solution and service to meet your needs.
We pride ourselves on being responsive, adaptable, and customer focused, so we would be delighted to discuss your needs for new equipment, modifications, refurbishment, repairs and servicing, field work, project management, or any other fabrication or installation needs you have, cryogenic or non-cryogenic.