Pioneer Cryogenics have developed designs for cryogenic and carbon dioxide road tankers, and some of our people were associated with the development of the first Cryogenic B double road tanker in Australia.
All tankers are fully compliant with the Australian Dangerous Goods Code and the AS2809 series of standards.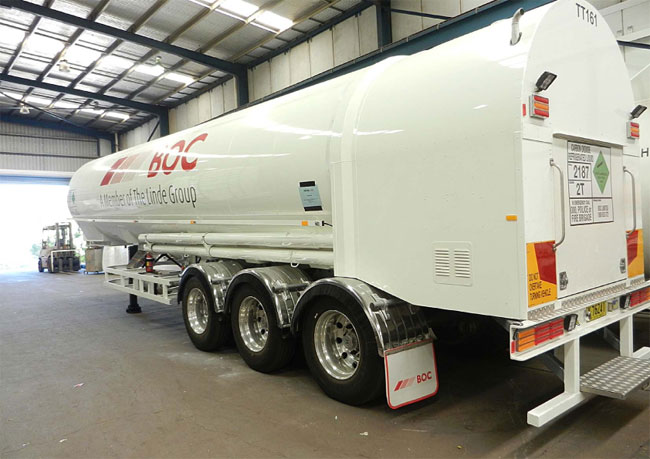 When it comes to bulk product distribution, we know that the higher the payload, the more efficient you can be, and the lower your operating costs will be. With this in mind, we have developed a Lightweight Carbon Dioxide road tanker which has been reported as having the best tare weight to payload ratio in the country.
Big or small, whatever your road tanker requirements, we can develop a design to suit.